Produktvorstellung | Penumbra System TM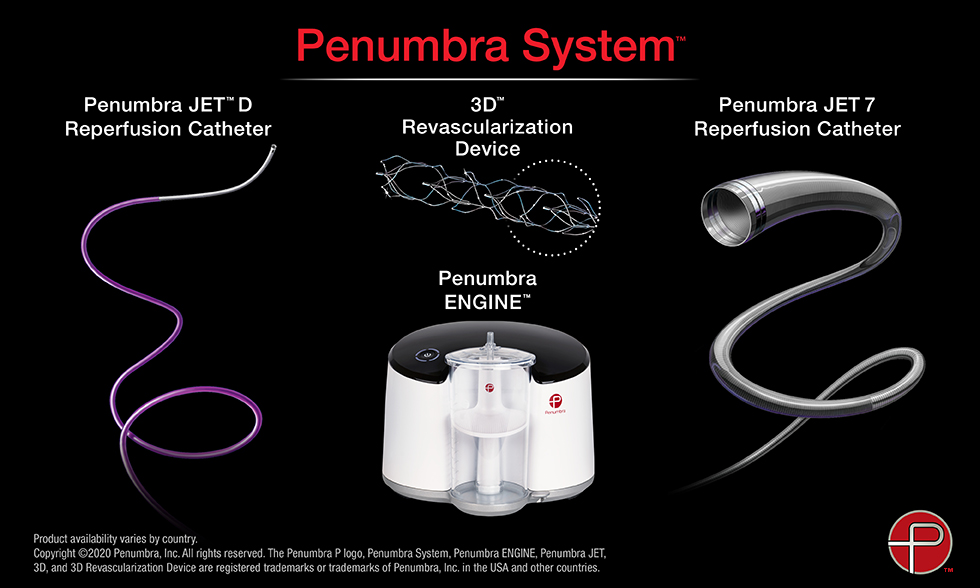 The Penumbra System™ is a fully-integrated system designed specifically for mechanical thrombectomy by aspiration, and has received CE mark. It is intended for use in the revascularisation of patients with acute ischemic stroke secondary to intracranial large vessel occlusions. The Penumbra System includes Reperfusion Catheters, 3D Revascularization Device™, the Penumbra ENGINE™, and accessories. The latest generation of the Penumbra System features the Penumbra JET™ Reperfusion Catheters, Hi-Flow Aspiration Tubing, and the 3D Revascularization Device. The 3D Revascularization Device is designed for aspiration with Penumbra JET 7 and ACE™ Reperfusion Catheters.
Aus datenschutzrechlichen Gründen benötigt Vimeo Ihre Einwilligung um geladen zu werden. Mehr Informationen finden Sie unter
Datenschutz
.
Akzeptieren